IN THE BLINK OF AN EYE
A collage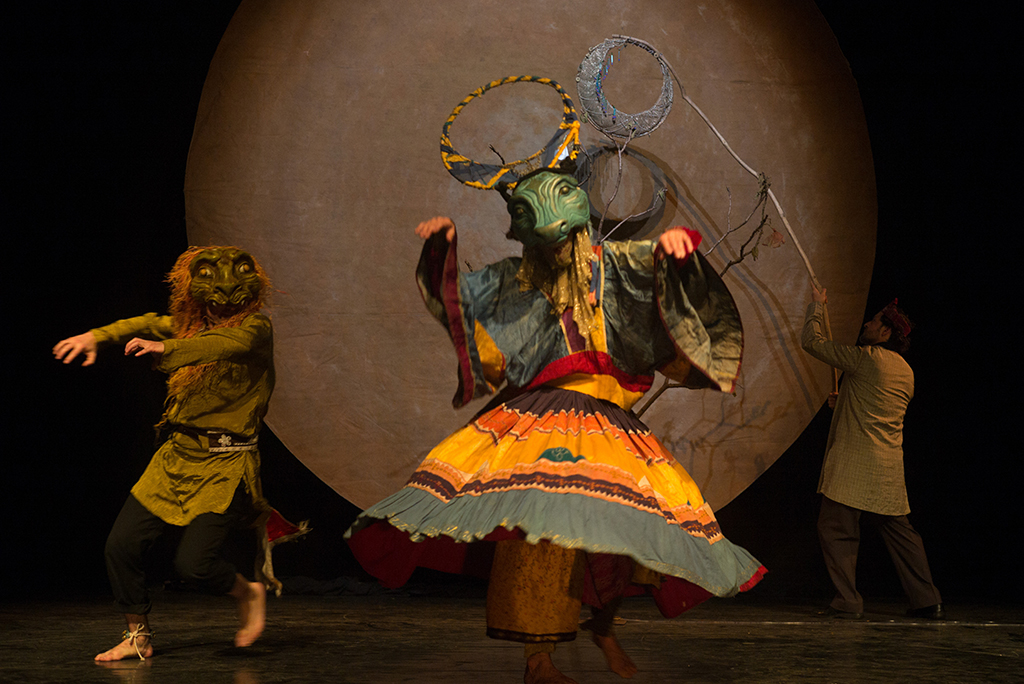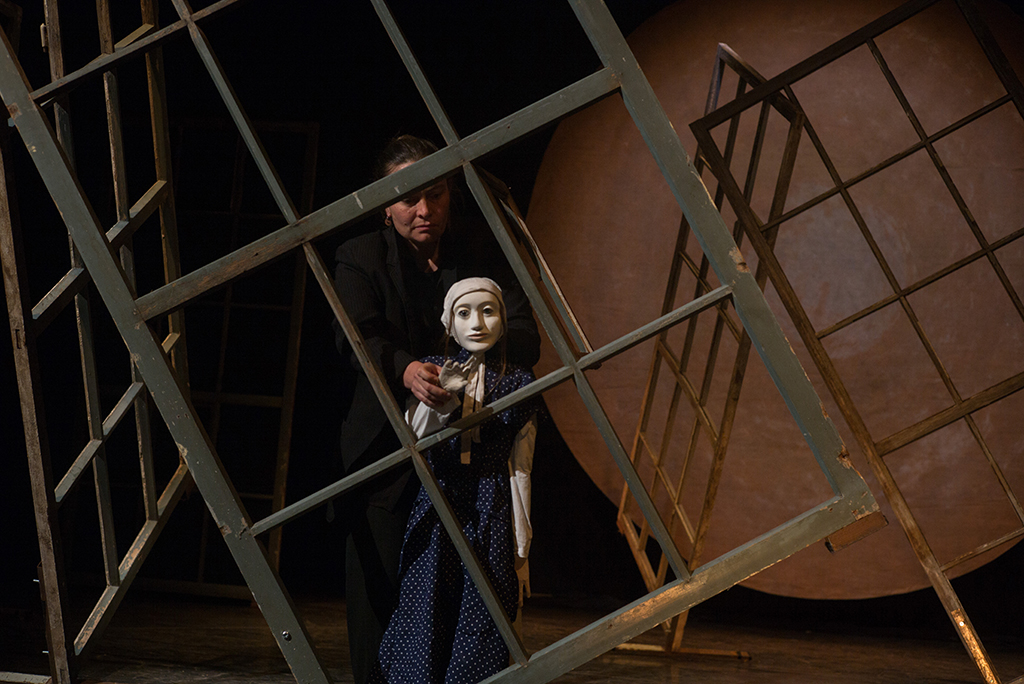 A man carried on a warm wind to Hindustan; a ritual death and resurrection; hatred that suddenly turns into love; a raging tsunami; flying cranes; secret memories; and all in an instant – In the Blink of an Eye.
The actors go on a journey with the audience to trace what connects us as human beings.
Texts by Samuel Beckett, Anton Chekhov, The English Mumming Play, Rumi, Ovid, Bertolt Brecht, and texts specially written by David Johnston and Margarete Biereye find their own form. With plenty of music, tremendous stage presence and magical transformations.
In the blink of an eye is bizarre and grotesque, melancholic and hilarious.


PREMIERE 2017
A TON UND KIRSCHEN THEATER PRDUCTION Margarete Biereye, Regis Gergouin, Thalia Heninger, David Johnston, Rob Wyn Jones, Nelson Leon, Dominique Prié, Daisy Watkiss.
ARTISTIC DIRECTION Margarete Biereye & David Johnston
PHOTOGRAPHY by Jean-Pierre Estournet
TRAILER by Stephan Samuel


Textur, Büro für Text und Kultur, Astrid Priebs-Tröger, November 2017
(…) It runs the gamut of world theatre literature, through love and hate, with enormous contrasts. 
Potsdamer Neueste Nachrichten, Lena Schneider, November 2017

(…) From a love scene to the zoo, from quaffable nostalgia to laughter, from self-reflection to situation comedy with only a split second in between: only theatre can do that. After all, everything is in the eye of the beholder. 
(…) A dazzling, touching kaleidoscope of what theatre can be.
Märkische Allgemeine Zeitung, Kerstin Beck, August 2018

(…) "It was magical, mysterious and dreamlike," enthuses a Lenzen inhabitant. "I'm speechless. How talented are those actors? How could I live all these years without hearing about this group?" asks an 80-year-old visitor from Berlin. 
Berliner Zeitung, von Torsten Wahl, August 2018
(…) For its 25th anniversary, the international company based in Glindow near Potsdam has put on something very special, showcasing all its strengths and resources. The actors play with costumes, masks, marionettes and musical instruments.
Radioeins, von Sebastian Voigt, August 2018

The traveling theatre troupe Ton und Kirschen is an institution in Berlin and Brandenburg. Last year it celebrated its 25th birthday. That's how long they have been chugging around the world in their blue van and playing in fields, marketplaces, old castles, on open air stages or wherever they feel like at the time. The company's next stop is the ufa-Fabrik stage in Berlin-Tempelhof tomorrow.
Sebastian Voigt has already seen their current play In the Blink of an Eye at the Pfingstberg in Potsdam.
RBB, Kulturradio, "Kultur Aktuell", von Regine Bruckmann, August 2018

For its new production In the Blink of an Eye, the Ton und Kirschen travelling theatre has selected various short texts from world literature in order to take its audience on a philosophical and comic journey. As ever, it presents its popular and poetic theatre in the open air.